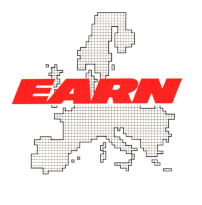 bonvenon
---
This is (the beginning of) a collection concerning the history of the European Academic Research Network.
EARN bitearn nodes and tools
Nijmegen, 92/06/05 Ulrich Giese


Dear friends,

in this archive you will find information related to EARN/BITNET topics.
currently there are 3 directories, which i'm trying to update regularly.

1.bitearn_current
2.bitearn_nodupd
3.bitearn_information
4.listserv_information

1. the current BITEARN NODES, VERSyynn NODUPD, XMAILER NAMES, MAILER NAMES
and DOMAIN NAMES are stored here.
pls see note below !!!

2. all NODUPD files since the beginning of shipment starting with 8605.
Please note, that a major database change has been done in august '91.
(this means you have to apply 9108, 9108_to_9108_new, 9109).
pls see note below !!!
many thanks are going to Roger Fajman and the people of vm.utdallas.edu,
who have saved these files over the years.
Please also note, that the files have been corrected to have correct
checksums. For this reason they are not 100% of the original ones. (see
also note below).

+ the files for VERS9205 & VERS9206 are restricted and not available
+ for general users and should therefor be obtained from NETSERV.
+ as i was informed, these files can currently lead into confusion
+ because of checksum problems.

3. description of the BITEARN NODES database and generation programs of the
routing tables.

- genrouts pascal old routing table generator (until 9108)
- gribm pascal new routing table generator (after 9109)
gribm exec
- updnodes descript updating program
updnodes pascal
updnodes exec
- oldtags descript old database format description (until 9108)
- newtags descript new database format description (after 9109)

4. 2 files will be available :
listserv.lists - output of a LIST GLOBAL command.
listserv.tips - some tips on LISTSERV usage. (composed by
Lisa M. Covi, BITNET Network Information Center).


IMPORTANT NOTICE: the BITEARN files may differ from the originals available
from NETSERVs because of character-set conversion (FTP).
I will try to avoid this problem in the future (after 9207).
---